In 2014, Dodge released the Challenger SRT Hellcat and Charger SRT Hellcat and shocked the car world with two of the most powerful muscle cars ever built. In 2018, Dodge is looking to push the limits even further...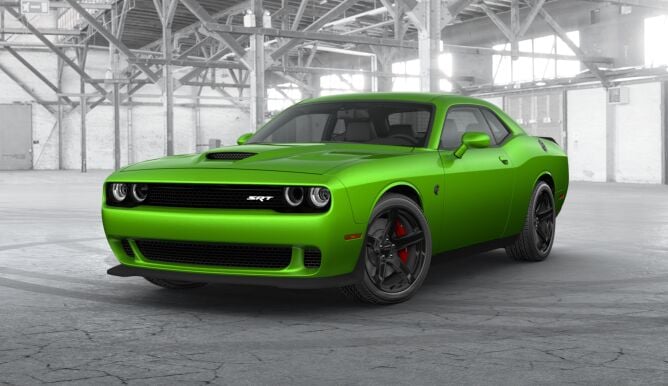 Dodge Challenger SRT Hellcat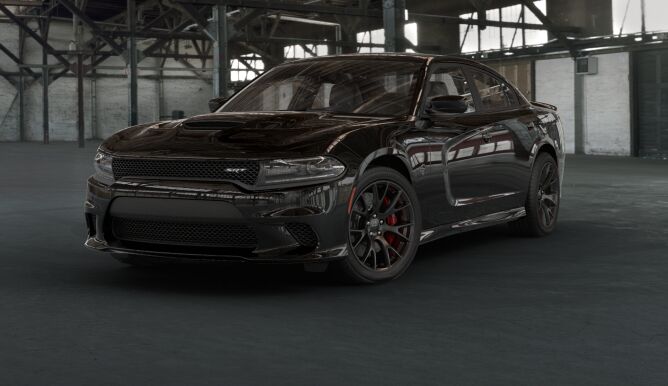 Dodge Charger SRT Hellcat

As of, April 11th, the 2018 Dodge Challenger SRT Demon is now the most powerful production car ever made-and not just in the Fiat-Chrysler family, but currently all American-made muscle cars!
Dodge has been releasing tempting tidbits on a weekly schedule through its website www.IfYouKnowYouKnow.com. A new animated video has been released each week, so check them out!
How Does It Stack Up Against Other Dodge Muscle Cars?
Challenger
SRT Demon
Challenger SRT Hellcat
Charger SRT Hellcat
Dodge Viper ACR
Horsepower
840
707
707
645
Max Torque (lbs/ft2)
770
650
650
645
Engine
Hemi™ 6.2 liter V8
6.2 liter V8
6.2 liter V8
8.4 liter V10
Fuel Capacity
20.5 gal
18.5 gal
18.5 gal
16.0 gal
Fuel Economy
not yet published
13/22 mpg
13/22 mpg
12/21 mpg
0-60 MPH
in 2.3 sec
in 3.9 sec
in 3.4 sec
in 3.3 sec
Quarter-Mile
in 9.6 sec
in 11.7 sec
in 11.0 sec
in 11.5 sec
RPM Limit
6,500
6,200
6,000
6,200